A Gas Safe registered heating engineer is a professional certified to work safely and legally with gas appliances.The Gas Safe Register is the official body that oversees and regulates gas safety in the United Kingdom, Isle of Man, Jersey and Guernsey. It is a legal requirement for anyone with with gas appliances, including boilers, cookers and fires to be Gas Safe registered.
Heating engineers must complete extensive training, pass exams and prove their proficiency working with gas systems in order to become Gas Safe registered. In order to keep up-to-date with the latest industry standards and safety regulations, they must complete re-assessment.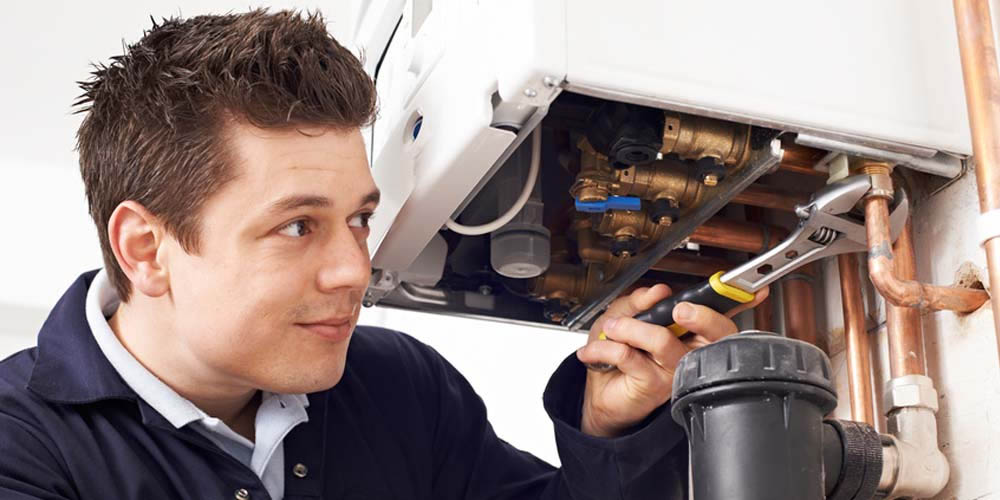 Why You Must Use A Gas Safe Registered Heating Engineer For Combi Boiler Installation
Legal Requirement
In the United Kingdom, is it illegal for anyone who is not a gas safe registered to work on gas appliances such as boilers. Attempting a 'DIY' combi boiler without the necessary qualifications and accreditations can have serious legal repercussions, including fines and jail time.
Safety
Gas can be harmful if not handled correctly as it is highly flammable. Gas leaks, carbon monoxide leaks, and incorrect installations can result in fires, explosions and even fatal accidents. Gas Safe heating engineers are trained to work safely with gas, minimising these risks.
Insurance
The majority of home insurance policies stipulate that all gas work, including the installation of combi boilers, must be conducted by a Gas Safe registered heating engineer. If you don't follow this condition, your insurance coverage can be cancelled, leaving you susceptible financially in the event of mishaps or damage.
Quality Installation
Gas Safe registered engineers are required to uphold the highest levels of professionalism and quality. They are qualified to install and repair gas appliances effectively, guaranteeing their peak performance, which can ultimately save you money on energy costs.
Compliance
Gas Safe engineers are well-versed in the latest safety regulations and standards. hey can make sure that the installation of your combi boiler complies with all legal standards, protecting you from future penalties and legal troubles.
Peace Of Mind
A Gas Safe heating engineer can provide you peace of mind by ensuring that your combi boiler installation is done safely, effectively and in accordance with all requirements. You can trust their expertise to get the job done right the first time.
The message is very clear when it comes to installing a new gas combi boiler in the UK: you must choose a Gas Safe registered heating engineer. Not only is it a legal requirement, It is necessary for your safety, the safety of your family and the protection of your property. Selecting a Gas Safe qualified engineer ensures that your home's heating system is safe and effective while also ensuring that you are acting responsibly and within the letter of the law. Never risk your safety by installing a combi boiler yourself or by using an unaccredited installer.
Wirral Plumbers have been providing heating, gas, and plumbing services to Wirral homeowners, businesses, and landlords since 1998. Our Gas Safe accredited gas engineers are experienced and have a proven track record of delivering high-quality service.
Get in touch with us today on 0758 0395 493 or email us at mike@wirralplumbers.com, and our experienced gas engineers will be more than happy to discuss your specific gas-related issue.