A gas fireplace is a simple and efficient way to bring warmth and ambiance to your home. However, like any other gas appliance it requires regular maintenance to work correctly and effectively. It is important to have your gas fireplace serviced annually by a gas safe registered heating engineer. This is for a variety of reasons including, safety, efficiency, longevity, and maintaining the validity of your manufacturer's warranty.
What Is A Gas Fire Service?
A gas fire service, which should not be confused with an annual gas safety check or boiler maintenance, typically entails a series of inspections and cleaning of a gas fire to make sure everything operates effectively and safely.
Generally, the service typically involves inspecting the gas fire's operation and safety. Additionally, it can involve analysing the the risk of carbon monoxide and locating any potential problems with the gas appliance that need to be fixed.
Why Gas Fire Servicing Is Important
It is important to service your gas fire on a regular basis. Here are some of the main reasons why you should book an annual service for your gas fireplace:
Safety
The most important reason why you should have your gas fireplace serviced is the safety of you and everyone else in your home. The main concern is the danger of Carbon Monoxide poisoning. We recommend that you have your gas fire safety checked and serviced annually for the safety and well-being of your family and anyone else visiting your property.
Gas fireplaces use propane or natural gas to produce heat, and any malfunction could result in a fire or a gas leak. A professional Gas Safe registered engineer can identify and fix any possible problems before they become a hazard.
Efficiency
Over time, the various components of your gas fireplace can become dirty or clogged, which can effect its efficiency. A yearly service will clean and tune up the fireplace, ensuring that it is operating at peak performance and saving you money on energy costs. A well-maintained gas fireplace can also heat your home more effectively, providing better comfort and potentially reducing your reliance on other heating sources.
Longevity
Regular maintenance can extend the lifespan of your gas fireplace. By addressing any issues before they become major problems, you can avoid costly repairs down the road. In addition, a yearly service can help prevent small issues from turning into major problems that require extensive and expensive repairs.
Warranty
Many gas fireplace manufacturers require annual maintenance in order to keep the warranty valid. If you don't have your fireplace serviced, you may be voiding the warranty and leaving yourself vulnerable to costly repairs. Even if your fireplace is no longer under warranty, it's still a good idea to have it serviced regularly to ensure that it is functioning properly and safely.
Legal Requirement
Landlords are required by law to have all gas appliances and flues inspected annually by a Gas Safe engineer. This includes safety checks and maintenance.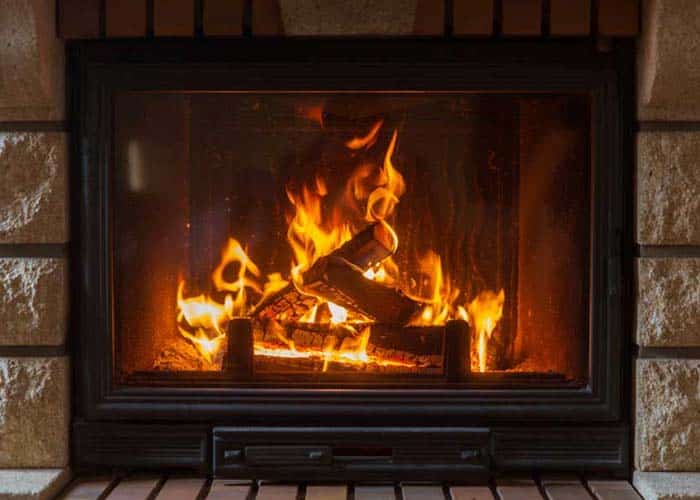 What Does A Gas Fire Service Involve?
Now that you are aware of the importance of gas fire servicing, we are confident that you are eager to hear exactly what is involved. Keep in mind that only engineers who are Gas Safe Registered can perform a gas fire service. The examination will consist of:
Ensuring that the installation of your gas fireplace has been done correctly
Checking that it is suitable for the room it has been installed in
Checking to see if it is burning properly and at the proper operating pressure
Ensuring that there is sufficient ventilation to safely remove dangerous gases
Testing all safety equipment to make sure it functions correctly
Ensuring the flue is free of obstructions and debris
Highlighting any flaws or problems and the necessary gas fire repairs
As part of the gas fire safety inspection, a dependable Gas Safe registered engineer will also give your fireplace a quick clean. A gas fire clean will include cleaning the gas jets, frets and frames, cleaning the brass, and giving the fire-resistant coals or logs a quick respray.
Final Thoughts
While it may seem like an unnecessary expense to have your gas fireplace serviced annually, the peace of mind and potential cost savings are well worth it. A professional Gas Safe registered engineer can identify and fix any potential issues before they become a hazard, ensuring that your fireplace is operating safely and efficiently. In addition, regular maintenance can extend the lifespan of your gas fireplace and potentially save you money on energy costs and repairs. Don't neglect your gas fireplace – have it serviced annually to ensure that it is functioning properly and safely.
If you are interested in a gas fire service, maintenance or repair then please give me a call on 0758 0395 493. Alternatively, you can email me at mike@wirralplumbers.com. I provide our fireplace services across Wirral.